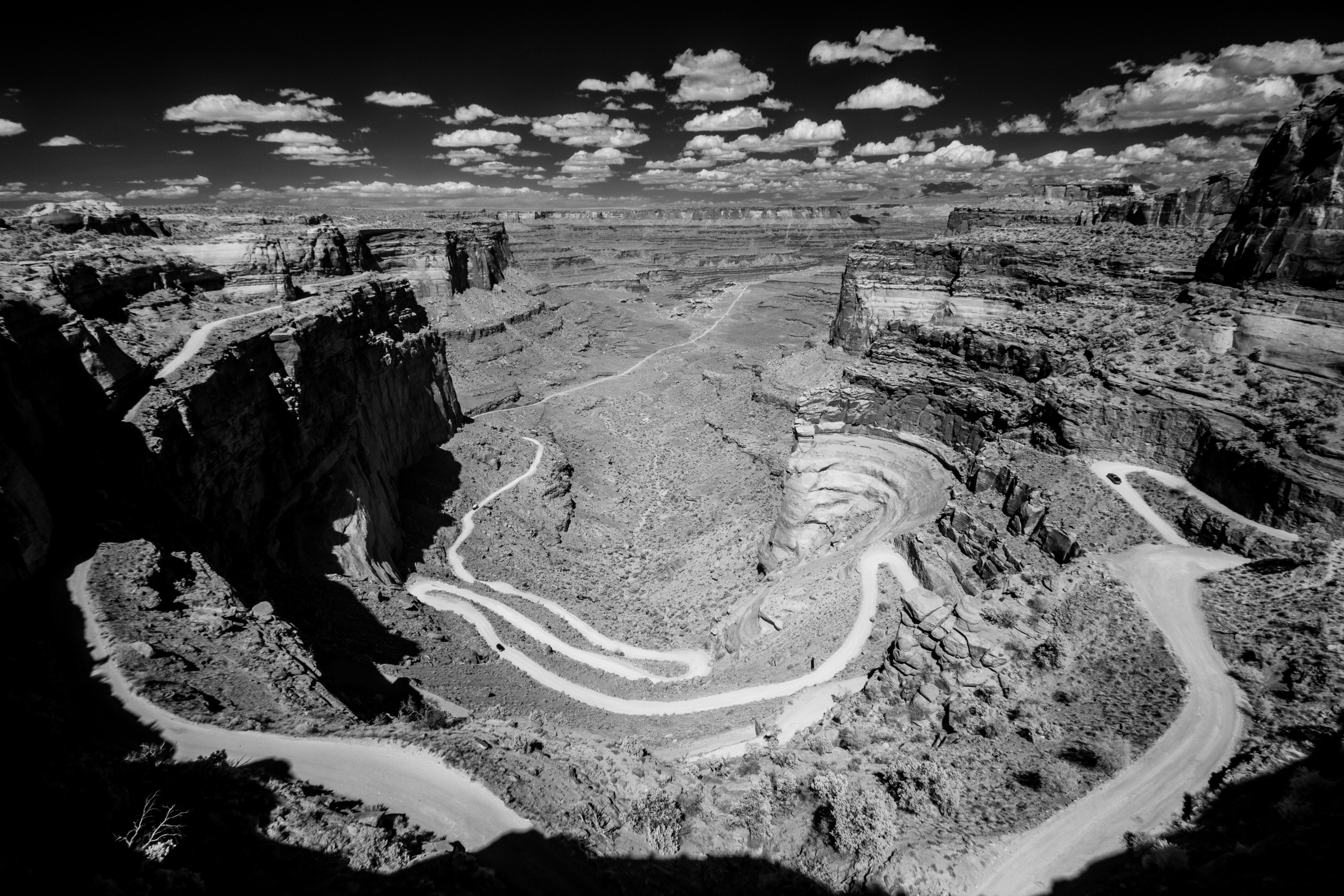 When we reached out to the local Jeep about trails to hit in Moab, we were told by one gentleman who's spent a lot of time in the area that we would miss an amazing opportunity if we didn't drive Potash Road out of Moab to Shafer Trail into Canyonlands National Park.
And he was correct. The views were absolutely stunning, and very different than the red rock that is synonymous with Moab. The landscape swallows one up in canyon walls, big skies and miles of canyon floor.
This is a photo from the Shafer Trail Viewpoint of the road that winds 1,500 feet down sandstone cliffs to the canyon floor.