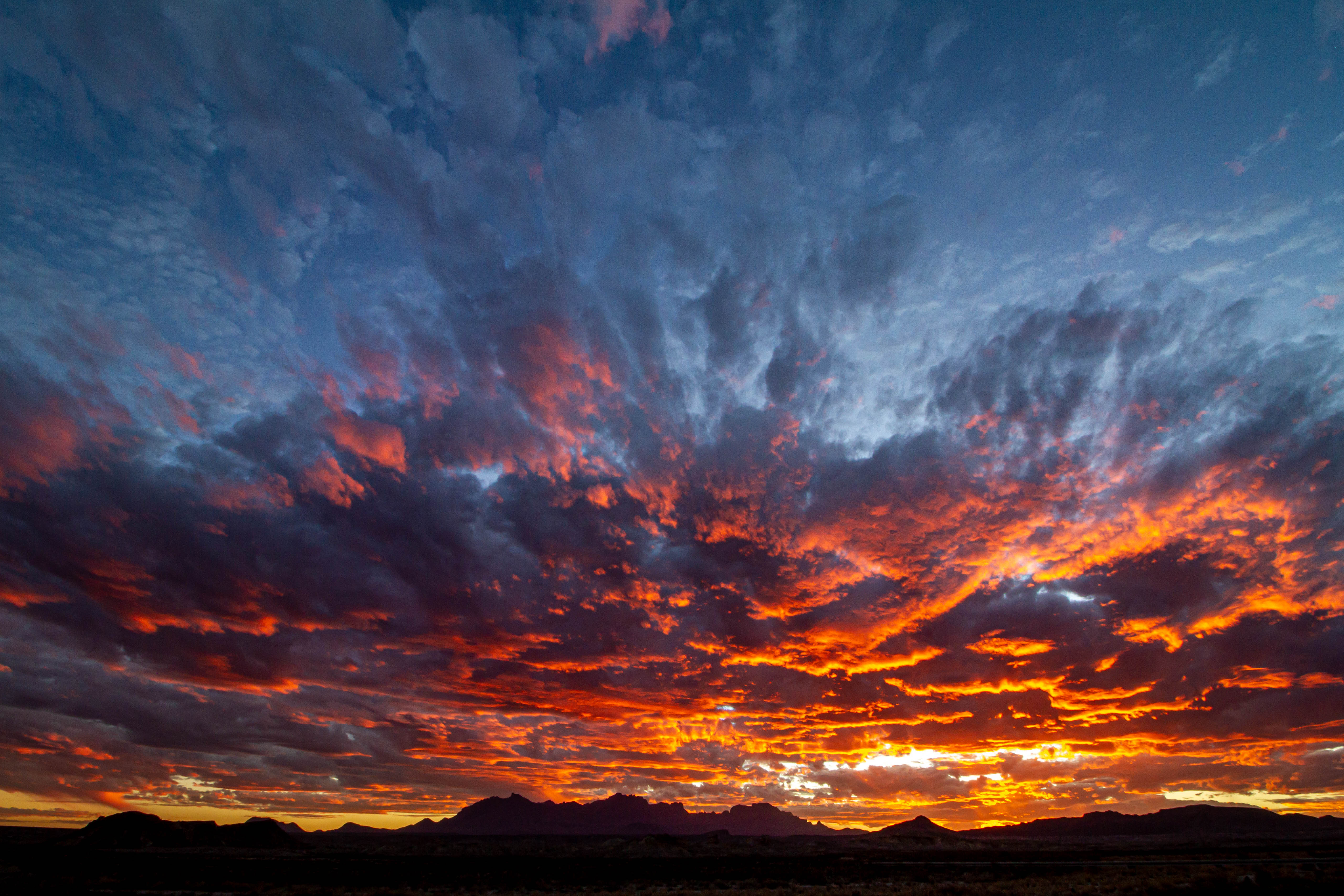 We were lucky enough to be able to head down to Lojitas, Texas for Christmas week. Two nights before Christmas, a sandstorm blew through the Big Bend area, with sustained winds of 30-40 miles an hour, and gusts of at least 50. We'd expected a brilliant sunset Christmas Eve with all that extra dust in the air, but it was just a hazy gray showing.

Taking a chance on Christmas evening, we drove to the Dinosaur exhibit, which provides a good vantage point of the Chisos, to see if we could get a nice sunset over the Mountains.

The evening exceeded all my expectations, as I watched the sun set for two hours, waiting to get this shot. It was particularly gratifying to have an idea of what I wanted the shot to look like, and be in the right place at the right time to watch the scene unfolded as I'd hoped.